Notice of Smartphone Ad Distribution Service integration
-AdLantis will be integrated into ADPRESSO-
ValueCommerce Co., Ltd.
ValueCommerce Co., Ltd. (Head office: Minato-ku, Tokyo; Representative Director, President and CEO: Jin Kagawa; hereinafter, "ValueCommerce") announces a service integration of AdLantis and ADPRESSO, the ad distribution service for smartphone in order to strengthen the service.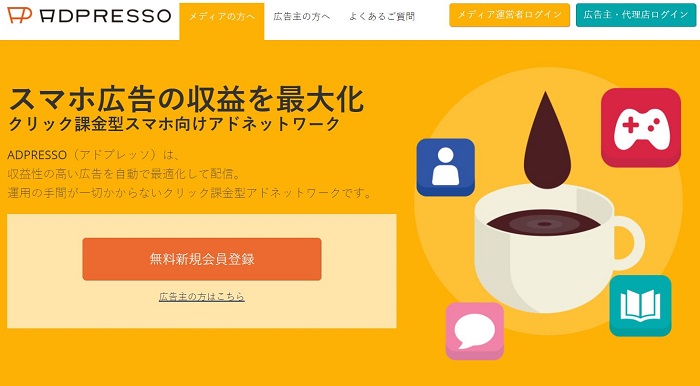 ADPRESSO (http://adpresso.valuecommerce.com/)
With this integration, the service fee rate is unified to apply to only cost-per-click and ADPRESSO becomes CPC specialized ad network. The service integration makes it easier to manage the ads all in one platform, ADPRESSO, since it was shown separately. Also, the reporting becomes simpler and easier to use on the renewed service website.
The advertisers and the publishers who only used AdLantis can use ADPRESSO without a registration to ADPRESSO and changing either ad code or SDK(※1).
※1:a set of software development tools that allows the creation of applications for a certain software package.
ValueCommerce schedules function expansion of ADPRESSO and aims to maximize advertising effectiveness for advertisers and profitability for publishers by the strong points of ADPRESSO, and AdLantis and know-hows of ValueCommerce.
・This report was originally prepared by the company in Japanese. The English translation is for your reference only. To the extent, there is any discrepancy between this English translation and the original Japanese report, the Japanese report will prevail.