Strategy – EC Solutions Business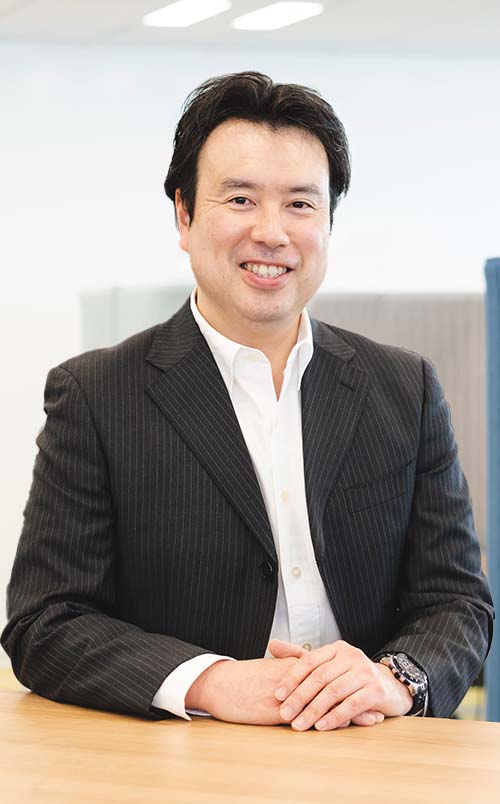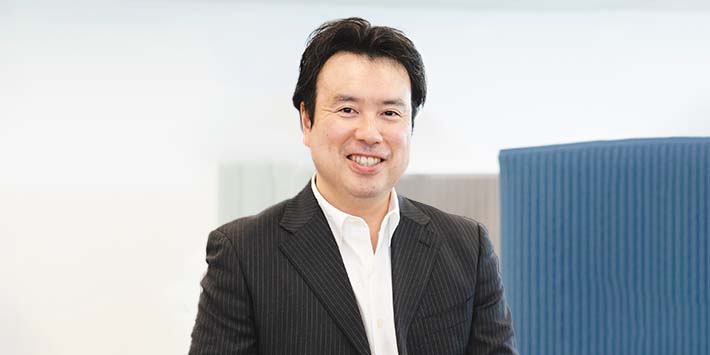 Expansion of Existing Products and New Business Development Driving Possibilities for E-Commerce to the Next Stage of Growth
Yoshimasa Kasuya
Director
Supervising EC Solutions Business
The next decade: changes are coming
The e-commerce market has grown continuously in recent years, partly due to the increased demand caused by the pandemic, which has led people to refrain from leaving their homes. However, by mid-2022, the impact of the pandemic began to ease and e- commerce growth is starting to slow as a result of the turmoil in the global situation.
The business environment surrounding us is also changing significantly. Our group companies have also begun to change in response to these trends, and our own product, "STORE's R∞", a CRM tool for stores in online shopping mall, has entered a more mature phase.
On the other hand, demand for "StoreMatch", pay-per-click advertising, remains strong and revenues are growing. In addition to many stores, many manufacturers who sell products in stores also use this service, and we will continue to expand it as a pillar of growth for our e-commerce solutions business.
We see this year, which marks a major turning point in the business environment for e- commerce and Internet advertising, as the beginning of the changes that we are likely to see over the next decade. We are determined to respond to these changes as we move forward, and to make various efforts with a determination to build our future by strengthening our existing services and developing new businesses.
Expanding distribution by developing new services
We have been working with LY Corporation to promote their services and contribute to the expansion of Yahoo! Shopping and their GMV . We will continue to pursue solutions for the digital transformation of their sales promotions together with its company as well as working together to develop new services. In the mid- to long-term, we intend to transform our business structure with a view to expanding services outside of LY Corporation.
We will also take on the challenge of new business in the high-profile retail media field as well as in the field of social services, which are popular sectors with general consumers. In January 2023, we established a new organization specializing in developing new business opportunities from a higher perspective, and we recognize the role of the EC Solutions Business in generating ideas that will serve as the foundation for these new enterprises. We will take on the challenge of developing new markets while leveraging our past achievements and flexibility to collaborate with other companies.
Supporting businesses of any size
We believe that the e-commerce market, which came into being with the advent of the Internet, is a place where even small and medium-sized businesses can participate, and has the potential for significant growth. ValueCommerce has contributed to the expansion of GMV by providing total solutions for the store operations of businesses through both its Affiliate Marketing Business and EC Solutions Business.
We will continue our efforts to support more e-commerce operators, large and small, and contribute to maximizing their performance.