Service
We work with 2,000 advertisers and more than 700,000 publishers such as Web sites on PC and mobile, and email magazines in our affiliate network.
Our network delivers an essential and cost-effective virtual sales channel to advertisers; costs only apply when a sale takes place or a lead is generated.
Our advanced affiliate technology enables full campaign control and tracking of the results.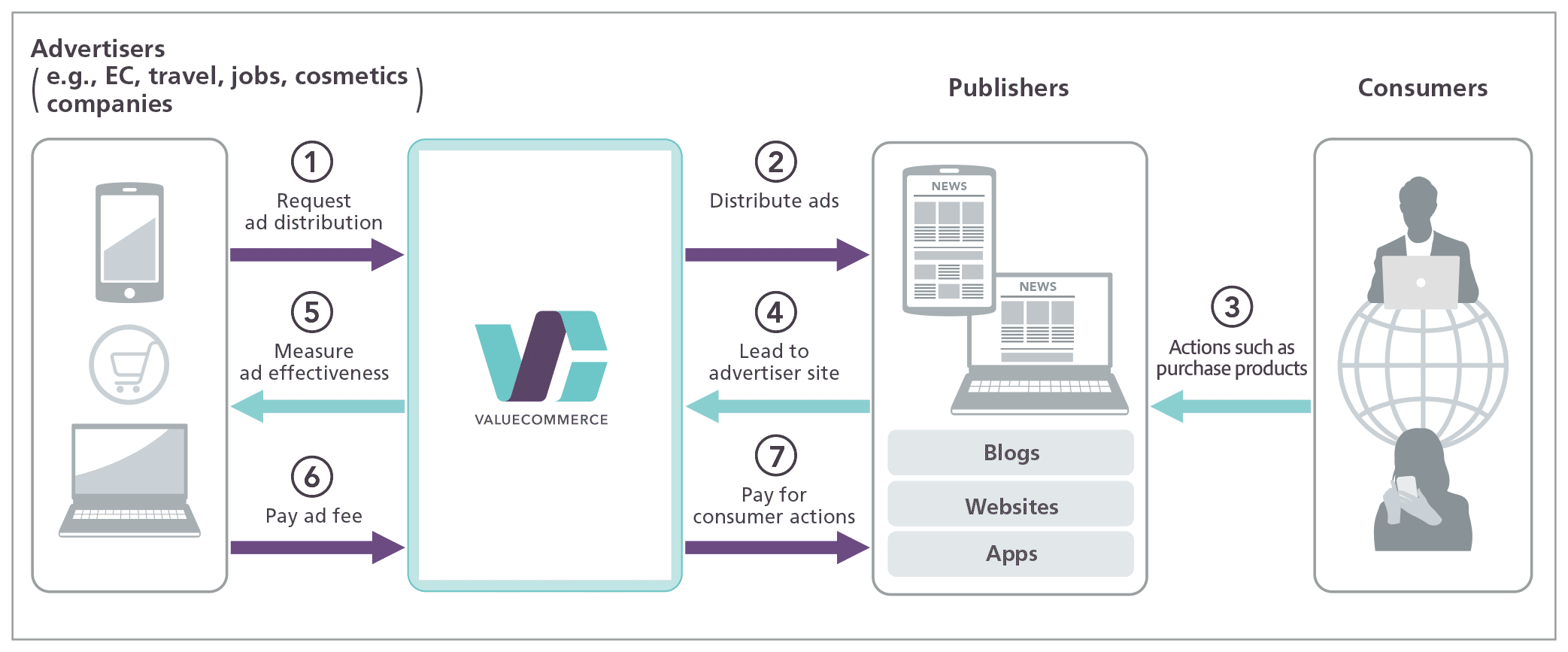 You can easily receive cash back by shopping at top-brand Web stores and receiving points with Value Point Club. 1 point can be exchanged for ¥1.
As of June 2014, more than 800 Web stores are on Value Point Club.
If you are our publisher, more points are available for you.
---

STORE's R8
This service is a marketing automation system customized for Yahoo! Shopping.
It supports stores on Yahoo! Shopping to build strong customer relationships and nurture their customers into loyal ones.
Storematch service is our pay-per-click Internet advertising service for stores on Yahoo! Shopping and other online malls. We offer two advertising formats: Store's Ichioshi and ItemMatch.
Store's Ichioshi displays ads when the user searches for keywords which the advertisers bit on search engines or special promotional pages on online malls.
ItemMatch displays the advertiser's best-matched product ad for the category the user chooses in an online mall.