Strategy – Marketing Solutions Business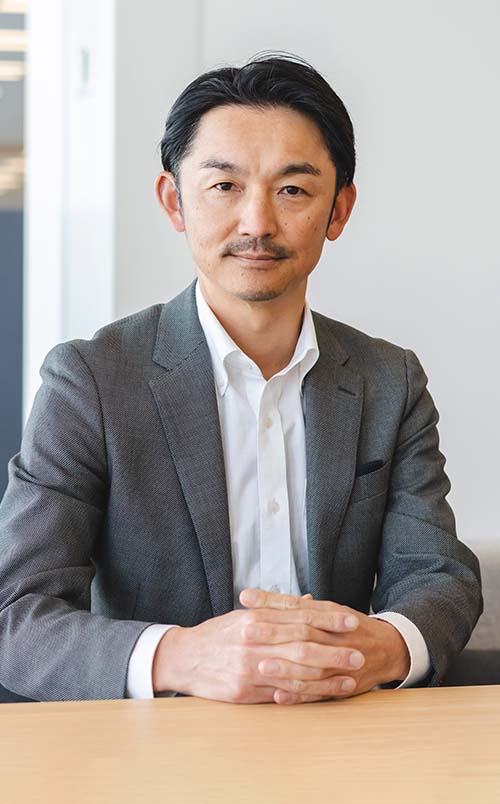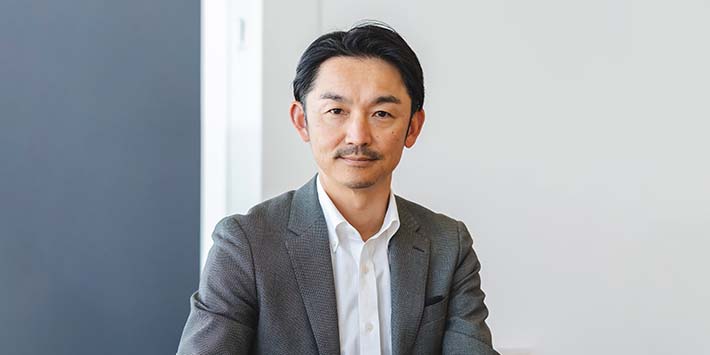 With Complete Safety and Security Leading the Affiliate Industry
Koichiro Tanabe
Director
Supervising Marketing Solutions Business
Contributing to solving advertisers' issues
In 2022, there was a trend toward curbing advertising budgets due to increasing uncertainty about the future of the economy. In addition, the Consumer Affairs Agency has issued revised guidelines based on the Act against Unjustifiable Premiums and Misleading Representations, and there is a trend toward greater caution in distributing affiliate advertisements, and we feel that this has also affected "Affiliate Marketing" pay- per-performance advertising.
Even in this difficult business environment, we will work to further increase ad earnings as well as reinforcing safety and security in response to the guidelines of the Consumer Affairs Agency.
Pursuing greater safety and security
We are proud to be an industry pioneer in the pursuit of safety and security; we feel we are the company making greatest efforts to improve the health of our business network in Japan. In addition to rigorous screening of advertisements before they are run, constant monitoring are conducted even after they are placed. We have also strengthened our ad- fraud measures and brand safety in cooperation with outside vendors. In 2023, we intend to further systematize our approach.
We are convinced that our continued proactive commitment to the highest standards of safety and security will lead to significant differentiation from our competitors. We see the healthy development of the market due to stricter regulations in Internet advertising as an opportunity, as we have built the reliable advertising network.
Our "Affiliate Marketing" is a business that is formed by connecting advertisers and publishers . We will develop a safer and more secure environment for advertisers to use the service, increase conversions, and at the same time, return appropriate commissions to publishers for mutual growth. Our mission at ValueCommerce, and the real excitement that drives our business, is to understand both parties and the process, to correctly and efficiently connect valuable information as sought by consumers, and to expand GMV.
Affiliate advertising is a more cost-effective marketing method than regular advertising. That said, some might feel skeptical upon hearing this. We will do our best to encourage such people to choose ValueCommerce and our "Affiliate Marketing" and experience the true value of the service.
Challenging new areas
As the economic downturn continues, the average time consumer spends on social networking sites is increasing, and their presence as a market is growing. We consider the development of Affiliates Marketing on various social network platforms to be a high priority for increasing advertiser conversions. At the same time, we will continue to enhance our competitive advantage through the use of the Group's own media channels and continue to differentiate our publishers network.
We have made progress in developing a recommendation model that analyzes the vast amount of e-commerce data accumulated by our Affiliate Marketing through machine learning, which leads to high-quality conversions. In addition to implement this in our products this year, we will challenge to expand our business in overseas markets, where the market is growing remarkably.
We will steadily pursue these initiatives to establish a solid presence as a leading company in the Affiliate Marketing industry.