Message from CEO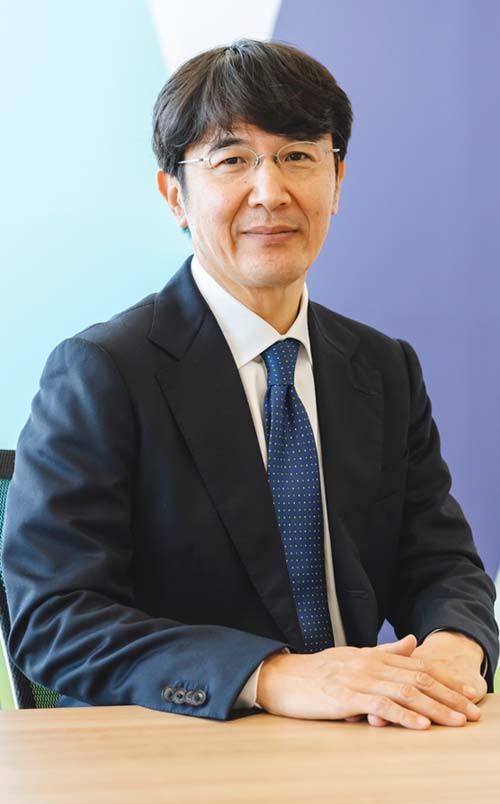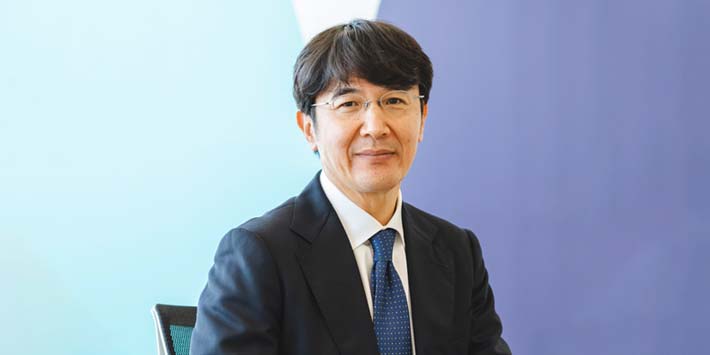 Transform E-commerce Data into Valuable Information, and Contribute to Expanding GMV
Jin Kagawa
Representative Director, President and CEO
Moving forward unwaveringly in the face of a fluctuating business environment
The environment surrounding our business is constantly changing, and 2022 was a year in which we were greatly affected by changes in the management strategies of our group companies.
Although the medium-term management plan first announced in January 2022 has been revised, our guiding principle of "Expanding GMV by Transforming E-commerce Data into Valuable Information" remains unchanged. To continue to achieve this goal, we have set a target for our group involvement of 2 trillion yen in GMV* by 2025.
In 1999, we developed "ValueCommerce Affiliate" as an in-house program and launched our pay-per-performance advertising distribution business. Subsequently, we developed our e-commerce solutions business, offering new services such as "StoreMatch", a pay-per-click advertising service, as well as "STORE's R∞", a CRM tool. By providing total solutions for e-commerce, we have sought not only to solve the lasting problems of commerce operators, but also to contribute to clear results.
In 2019, we also welcomed Dynatech Inc., a provider of information systems for accommodation facilities, into our group, expanding our territory into the online travel market, which is expected to show remarkable growth in the future. Currently, by working together to develop new services that will provide new value for Dynatech, the two companies are leveraging both their technological expertise and know-how.
Essential to further growth will be the establishment of an ecosystem to transform e- commerce data into valuable information. This data supports decision-making by providing consumers with the precise information they seek, while maximizing the marketing effectiveness sought by advertisers. We will provide appropriate commissions for publishers that can provide this valuable information. By connecting this cycle more efficiently, we will strive to achieve our vision of "To Be the Best Performance Marketing Company Representing Japan ".
A new structure to increase certainty and speed in new businesses
Considering the urgent need to create new sources of revenue for sustainable growth, we have increased the amount of growth investment from our own funds to 15 billion yen by 2025, 1.5 times the initial amount. As part of this drive, we appointed a corporate officer to supervise new business development in January 2023, and will make aggressive investments under a new structure.
We intend to expand our business domains while leveraging our achievements in existing businesses such as product sales, travel, and financial services, and to promote initiatives in social commerce utilizing social networks, vertical commerce focusing on the diversifying interests of consumers, as well as retail media, which is attracting attention as a new market. We intend to increase the certainty and speed of new business ventures with an emphasis on further accelerating growth.
Emphasizing investments in human capital
In order to strengthen our foundations that support growth, we have also set a goal to increase the ratio of manufacturing personnel involved in planning, engineering, and design for our own products to more than 40%. Responding quickly to recent changes in the social environment, we quickly introduced hybrid work arrangements that allow employees to choose flexible work styles.
Now that this has become commonplace, we believe it is important to create an environment in which each employee can maximize his or her own potential and grow independently. To this end, we intend to expand our business areas and create opportunities for new challenges.
We cannot make strong progress without partnerships with our employees and relationships with both our advertisers and publishers . We will continue to strive to create new value through information technology, keeping in mind our commitment "Building Together". We look forward to your further support and guidance.
*GMV is our proprietary index, which is an accumulation of estimated total value of sales generated amounts involving each of our group's services based on certain rules.