ValueCommerce Started to Provide Digital Loyalty Card Service, PAS+(PASTAS)
-Get Rewarded by Touching a PAS+ stamp to Smartphone without Apps or Paper Card-
-a Solution to Encourage the Customers' Visit and to Increase Customer Loyalty-
ValueCommerce Co., Ltd.
ValueCommerce Co., Ltd.(Head office: Minato-ku, Tokyo; Representative Director, President and CEO: Jin Kagawa; hereinafter, "ValueCommerce") announced that it started to provide PAS+(PASTAS), the digial loyalty card service.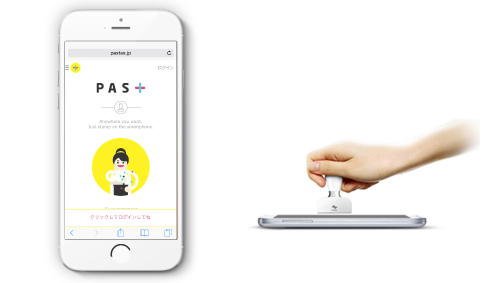 PAS+ is a digital loyalty card service to collect stamps at shops and restaurants by smartphones. When the PAS+ page is displayed, the user is touched a stamp to the screen and gets a stamp. Also, he/she gets rewarded by collected stamps.
As of November 12th in 2015, PAS+ service is available at restaurants of Cafe Company Inc., and shoe stores of ECCO Japan Co.Ltd.
ValueCommerce will collaborate and develop PAS+ and other existing services for sending more new customers from online to offline and increasing customer loyalty.
■ What PAS+ can do ■
Customers
– Get stamps and rewards by just showing the PAS+ web page on the screen.
– Can manage multiple loyalty cards on PAS+.
Restaurant and shop owners
– Needs no technology development.
– Easy operation
・no battery
・cashier just needs to touch a stamp to user's smartphone.
– Can analyze the customer behavior by PAS+ data
– Can notify customers of special offers to encourage them to visit.
– Can create branded restaurant/store page on PAS+.
<How to use PAS+>

A customer uses PAS+ at MOJA in the HOUSE of Cafe Company Inc.