ValueCommerce launches "Gift Smart," social gifting service
– Easier and Simpler way to make Your Small Gift Special –
ValueCommerce Co., Ltd.
ValueCommerce Co., Ltd. (Head office: Minato-ku, Tokyo; Representative Director, President and CEO: Jin Kagawa; hereinafter, "ValueCommerce") announces that it launched "Gift Smart," the social gifting service that users send gifts online or by social networks.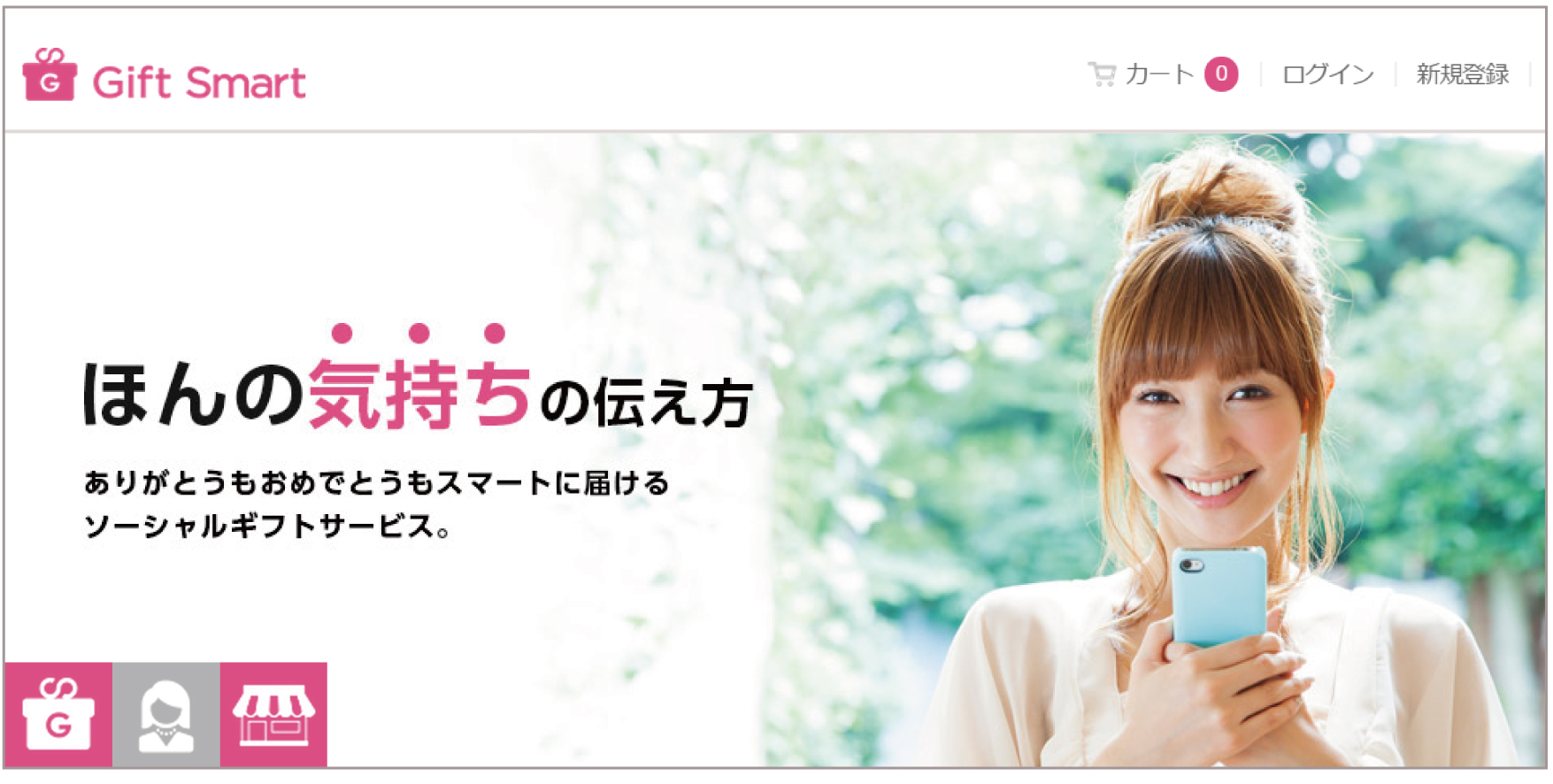 "Gift Smart" makes it easier and simpler to give gifts. The user can send gifts by emails and social networks such as facebook and LINE, and choose the best gift for the occasion. The user can also make gift cards special by customizing with photos that he/she has.
To sign up for membership, emails and also Yahoo! JAPAN ID are applicable.
■Offers

■How to send gifts by Gift Smart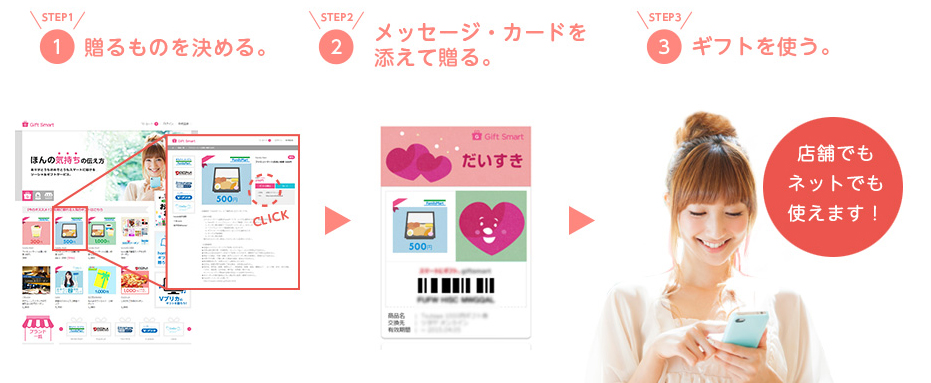 Step1: Choose a gift
Step2: Create message and send to the recipient
Step3: The recipient uses the gift (online shopping and stores.)
Gift Smart is launched and operated by ValueCommerce and South Korea's kt mhows Co., (Representative Director, Jo Hoon : hereinafter "kt mhows"). ValueCommerce is engaged in providing services that enrich communications, with the strong network of Yahoo! JAPAN group and the know-how of kt mhows that is known for giftishow, the Korean social gifting service of largest market share.
・All other trademarks or registered trademarks are the property of their respective owners.
・This report was originally prepared by the company in Japanese. The English translation is for your reference only. To the extent, there is any discrepancy between this English translation and the original Japanese report, the Japanese report will prevail.