Big Fish Games, Inc., World's Largest Producer of Casual Games Chooses ValueCommerce for Affiliate Marketing Program
ValueCommerce Co., Ltd.
ValueCommerce Co., Ltd. is pleased to announce that Big Fish Games, Inc. (head office: Seattle; CEO: Paul Thelen;hereinafter, "Big Fish Games"), the world's largest producer of casual games in US, has launched its affiliate marketing program through ValueCommerce Co., Ltd. (head office: Minato-ku, Tokyo; Representative Director, President and CEO: Yoichi Iizuka; hereinafter, "ValueCommerce")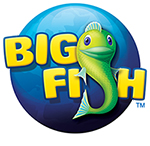 Big Fish Games is the world's largest provider of casual games and is committed to producing the best entertainment to everyone, anywhere, on any device. Founded in 2002, the company has distributed over two billion copies of games from the catalog of over 3,000 PC games and over 300 mobile games. The games of Big Fish Games are enjoyed in more than 150 countries on multiple devices in 13 languages. The head office of the company is in Seattle, Washington and regional offices in Oakland, California and in Luxembourg in Europe.
This initiative is taken by ValueCommerce and Direct Agents in the United States with which ValueCommerce announced its global agency partnership in July 2013. ValueCommerce will continue to provide the best services for overseas markets as global strategy and help advertisers for marketing and global business development.