Strategy – Corporate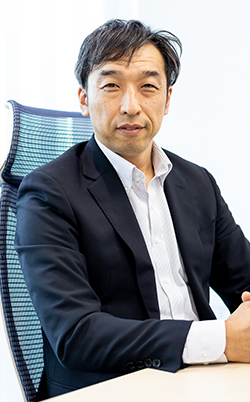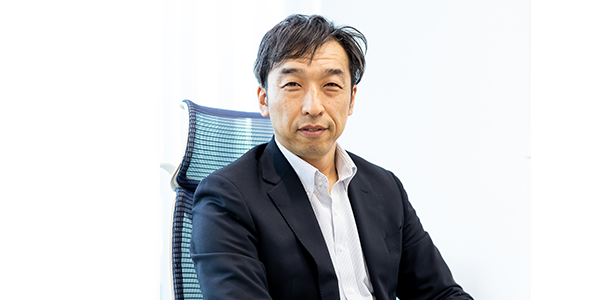 Honing marketing solutions in order to improve performance of commerce business operators
Taku Hasegawa, Director and COO
Maximizing conversions (purchases/applications) for commerce business operators
The vision put forward by ValueCommerce is to "be the best performance marketing company representing Japan." Our targeted business model is boosting conversions (purchases/applications) of our client commerce business operators, and in turn raising our own profitability. Contributing to conversions requires increasing performance in customer attraction, customer servicing and customer retention. Our mission is to provide services and contribute to the businesses in all of these areas.
Contributing to conversions through key customer attraction business
Over the past 20 years, against the backdrop of the growing e-commerce market, we have grown as a pioneer in the affiliate marketing industry together with growth of said market. We believe that the market for affiliate marketing has long been endorsed because, at its core, it is contributing to conversion of customers. As we enter an era requiring higher quality performance, we will continue to focus on facilitating high-quality conversion of customers.
Collaboration with Yahoo Japan Corporation and a new challenge
One of our strengths is collaboration with our parent Yahoo Japan Corporation. The CRM tool we launched in September 2016 for stores on Yahoo! Shopping has contributed to increasing revenue of user stores, garnering strong praise. Utilizing knowledge and experiences accumulated from this CRM tool, in November 2018 we launched new functionality for commerce business operators using our Affiliate Marketing, enhancing the tool to enable not only customer attraction, but also customer servicing.
Another important point is collaboration with Yahoo Japan Corporation's big data. Utilizing this data, we will target expansion of a media network which can support consumer shopping.
ValueCommerce believes that the core of its strategy is to provide more effective marketing solutions. We will develop and enhance our businesses to improve the performance of commerce business operators, and continue to target new fields.